WSP grows its top line by 18.9% in the fourth quarter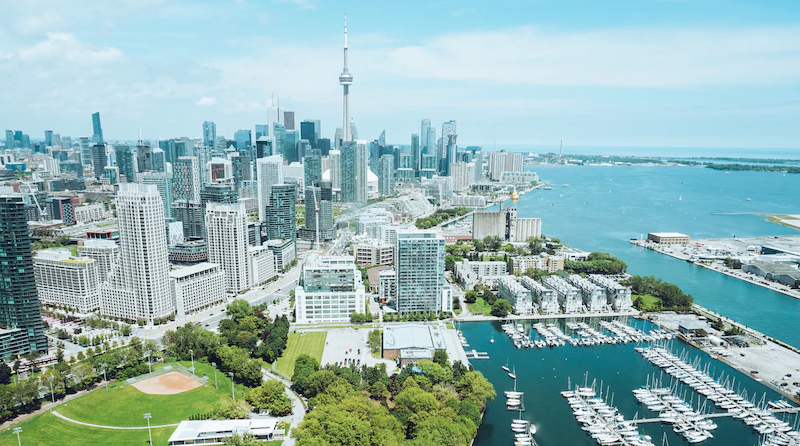 Canadian engineering firm WSP had a solid fourth quarter, with net revenue growing 18.9% year-over-year to $2.55 billion.
Net revenue is a financial metric that excludes certain business expenses WSP subtracts from its revenue. WSP's gross revenue, which does include those business expenses, reached $3.56 billion in the fourth quarter, a sum that is 23.2% higher than the number the firm posted a year ago.
WSP started out in 1969 as a London-based architecture and engineering firm. It gradually expanded its business operations over the subsequent decades and, in 2012, merged with a Canadian competitor called Genivar through a £278 million transaction.
The combined company that emerged from the deal formed the foundation of what is now WSP.
WSP works on a range of projects for clients. It has designed residential skyscrapers, sports arenas and office towers over the years, as well as a range of other buildings.
One key to WSP's growth is that the company invests regularly in acquisitions.
Last year, it picked up a large Swiss engineering firm called BG Consulting Engineers in a deal that added about 700 employees to its payroll. More recently, WSP acquired Enstruct, an Australian structural engineering firm that is helping to design parts of the Macquarie Exchange business district under construction near Sydney.
Out of the $2.55 billion in revenue WSP brought home during the fourth quarter, $209.3 million was left over after expenses. This latter figure represents the company's adjusted net earnings, which don't include certain costs that investors usually disregard when evaluating the profitability of a firm.
Compared with the fourth quarter of 2021, WSP's adjusted net earnings grew by $37.6 million.
Adding in WSP's fourth quarter numbers to its yearly tally shows total net revenue of $8.96 billion for fiscal year 2022. The firm expects that number to grow to between $10.0 billion and $10.6 billion in 2023.
"We deepened our presence and expertise through strategic acquisitions, reinforced our ESG commitments, and elevated our people and client experience while delivering above-expectation financial results, including record organic growth in net revenues," remarked WSP boss Alexandre L'Heureux. "In 2023, we will continue our journey by forging ahead with an aligned strategy to optimize our business and grow with purpose as we prepare our cities and environment for the future."