WPP inaugurates new corporate hub in Paris suburb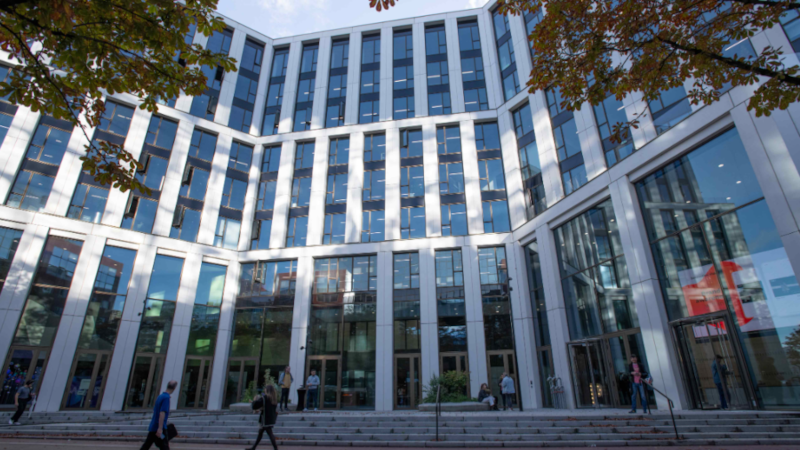 This article was written by a human. Here's how to tell.
WPP is moving 18 of its marketing agencies into a new office building in Levallois-Perret, one of Paris' most expensive suburbs.
Levallois-Perret is home to a large and growing number of companies from all over the world. WPP's presence in the commune makes it one of the biggest corporate residents: the 18 agencies moving into the new office building have about 2,000 employees.
An added benefit of the location is that, owing to the commune's status as a major business center, it's probably home to quite a few WPP clients. The office proximity means WPP staffers will be able to build stronger working relationships with those clients.
WPP boss Mark Read commented that "Paris is globally renowned as a centre of creative excellence and tech innovation. The opening of our new campus in the city demonstrates our ambition in France and the importance of the market to WPP."
Moves that see companies move multiple, previously disparate business units into a single office building are often driven by a desire to cut costs. Buying or renting one big office space is often cheaper on a per-square-meter basis than operating multiple smaller offices because of economies of scale.
However, WPP's new prime location campus probably isn't about cutting costs. It features a double-height auditorium, plus 2,600 square meters of gardens and a rooftop terrace, that will give the firm the ability host business events for important clients.
The building was designed by none other than WPP itself. Its large network of subsidiaries includes an architecture firm that managed everything from the site selection process to interior design.
To provide a solid conference experience for clients visiting its new campus, WPP's architects added two restaurants to the building's floorplan . They also added numerous other small details to spruce up the facility including a honeybee colony.
The fact that WPP now has a company-branded space for hosting events is a big asset, but it's not the only benefit that the firm can extract from its latest real-estate investment.
Now that they are operating under one roof, the 18 WPP agencies moving into the office building can work more closely with one another on large projects. Employees can walk across the hallway to a colleague's cubicle instead of jumping on a Zoom call, which should boost productivity.