Deloitte jumps on the AI chatbot bandwagon with DARTbot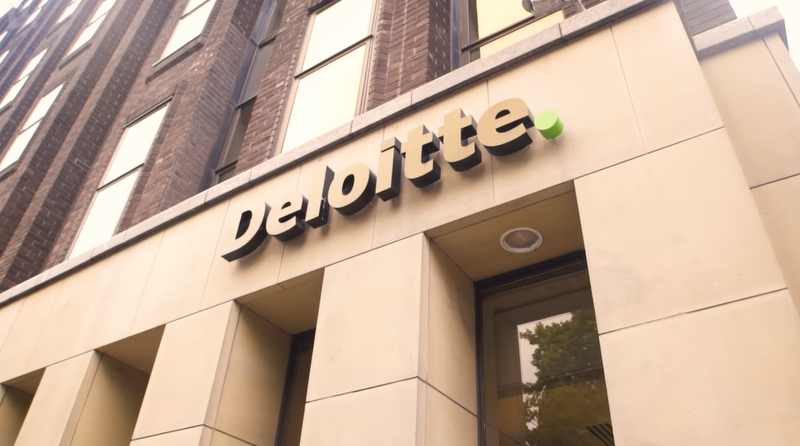 This article was written by a human. Here's how to tell.
Big Four member Deloitte has revealed DARTbot, an internally-created chatbot that it plans to make available to its accounting and assurance professionals.
Deloitte is one of the world's four largest accounting firms by revenue alongside PwC, EY and KPMG. It's not so much a firm as a network of independent, geographically disparate companies that all operate under the same brand.
Deloitte is rolling out its newly detailed DARTbot to its accounting and assurance business, which employs about 18,000 people worldwide. The business has two primary focus areas: checking the accuracy of public companies' financial records and verifying the workflows through which those financial records are produced.
Deloitte didn't go into too much detail about what DARTbot does exactly. Based on the limited information in the firm's press release, it sounds like DARTbot is designed to help staffers more easily find information about accounting and assurance best practices.
That's an obvious use case for chatbot technology.
Audit and assurance professionals have to take numerous industry guidelines into account when carrying out their day-to-day work. Finding information about a specific aspect of a rule can be highly time-consuming using traditional search tools.
A well-designed chatbot could speed up the chore considerably. If Deloitte staffers can ask DARTbot to find information about a best practice instead of looking up the best practice themselves, the bot might have the potential to save a significant amount of work.
The launch of DARTbot is notable for more than just the productivity improvements it might unlock at Deloitte's accounting and audit business.
Though Deloitte is mainly known as an accounting service provider, that's not the only way it generates revenue. The company, like the other members of the Big Four, derives a growing portion of its fee income from IT consulting projects.
Chatbots, and more specifically the generative AI models that power them, are becoming an increasingly important part of IT consulting projects. By implementing the technology internally, Deloitte can more convincingly demonstrate its generative AI expertise to prospective clients.
The firm has revealed that it plans to roll out more, department-specific chatbots across its various business units. This is notable partly because it gives a glimpse into how Big Four firms are thinking about AI: Deloitte's rivals are likely already building their own chatbots to show clients they too are quick to embrace new technologies.