Sweco delivers robust top line growth in the third quarter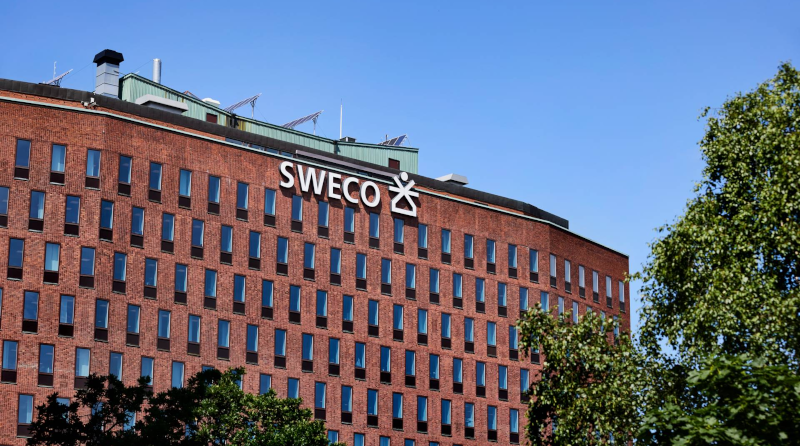 Sweco, the Swedish engineering consultancy, had a strong third quarter: it achieved revenue growth in seven of the eight markets where it operates.
Sweco's engineers help clients plan office buildings, sports arenas and other facilities, as well as public infrastructure projects such as bridges. The firm generates most of its fee income in eight countries: Sweden, Norway, Finland, Denmark, Germany, Belgium, Netherlands and the UK.
During the third quarter, Sweco achieved revenue growth across almost all those markets with the exception of the U.K. Added up, the company logged net sales growth of 19%, which propelled its top line to 6.4 billion Swedish kronor or $575 million.
"The green transition in society remains a core driver in all our markets," remarked Sweco CEO Åsa Bergman. "We kept strengthening our order book, despite the fact that the demand in some segments was negatively impacted by the macro-economic situation."
Sweco's profit grew even faster than its revenue in the third quarter. The company's EBITA, a metric closely tied to profitability, increased by no less than 41% from a year ago to the equivalent of $41 million.
The company attributed the bottom line improvement to a combination of higher average project fees and a headcount increase. Sweco closed the third quarter with about 21,000 workers, of whom more than 19,900 are full-time employees.
The consultancy said that a set of corporate acquisitions it made recently also factored into the third quarter profitability improvement. In particular, Sweco pointed to its recent purchase of a Belgian architecture firm with about 600 employees, a deal which not only boosted its EBITA but also added about €70 million to its annual turnover.
During the third quarter, Sweco made two more acquisitions.
It picked up a 400-person Danish firm called OJ Rådgivende Ingeniører, which specializes in designing residential and commercial buildings. Sweco also bought Sweden's Medins Havs och Vatten-konsulter, whose main focus is collecting technical data about aquatic environments.
Together with its third quarter financial results, Sweco shared an update about its project pipeline.
The firm said that it has been hired by Volvo to carry out upgrades at the automaker's Ghent plant, which produces more than 192,000 cars annually. In the Netherlands, Sweco will help turn a large industrial zone into a residential area with 6,5000 homes.
Elsewhere in Europe, Sweco is supporting a variety of sustainability projects. Those projects, the firm says, are key to its long-term top line growth.
"Sweco's role in the green transition in Europe provides a solid foundation for profitable growth," Bergman stated. "Our focus going forward is to continue taking proactive measures to mitigate challenges in the market, while capturing growth opportunities and improving our efficiency."