Perficient wins award from Adobe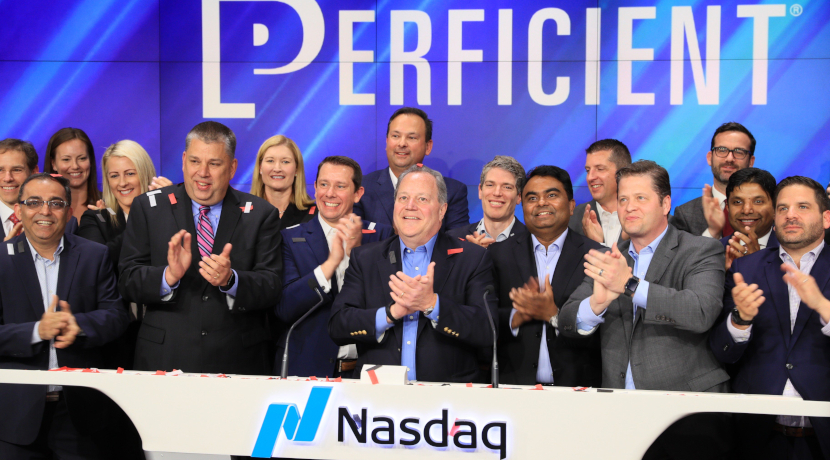 Perficient, the St. Louis-based IT consulting heavyweight, has nabbed a high-profile partner award from Adobe.
Adobe named the company its Digital Experience Emerging Partner of the Year for the Americas at a recent customer conference. Perficient nabbed the award for two reasons: it generated a significant amount of revenue from consulting work involving Adobe software and it nabbed deals with several of the software giant's largest customers.
"This award is a significant recognition for Adobe partners, and it represents the exceptional achievement Perficient has made as an Adobe partner," remarked Tony Sanders, one of the executives responsible for leading Adobe's channel partner group in North America.
Perficient has been an Adobe partner for two decades. It specializes in helping companies implement software from the Adobe Marketing Cloud, a suite of applications that companies use to run their ad campaigns and websites.
Companies can hire Perficient to set up an Adobe Manager installation. That's one of the most popular tools in the Adobe Marketing Cloud: it's used by website teams to store content and visual assets, as well as manage forms.
Also in the website design market, Perficient provides Adobe Commerce implementation services. Adobe Commerce is one of the industry's most popular software platforms for building online stores.
Adobe's presence in the marketing technology market extends far beyond websites. It also sells solutions that companies use to understand consumer behavior and launch ad campaigns.
Perficient provides several types of consulting services. Unlike most IT consultancies, the company can not only take on the technical aspects of Adobe Marketing Cloud projects but also assist with the development of creative materials.
Since becoming an Adobe partner about 20 years ago, Perficient has completed more than 800 client projects. Its professionals picked up hundreds of Adobe product certifications along the way.